Electrode Holders
Total Safety, Stronger & Ergonomic Design are the added Unique Features displayed below:
Senor Electrode Holders
Superior Engineered, Less Heating, Better Look
(Complying to CE IEC 60974-11, RoHS Standard)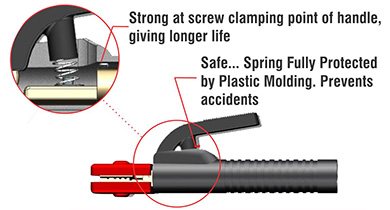 The Electrode Holders are designed complying to the quality standards IEC60974-11.
These fully insulated Electrode Holders are made to withstand adverse welding conditions such as ship building, fabrication, construction and dockyard. The Electrode Holders also find application in welding of enclosed conditions including vessels. Special ergonomic designs make the holder safe and comfortable for longer welding hours. These designs help in providing easy and effective connection of cable to holder. The use of non ferrous metallic alloy for its manufacturing jaws ensures transmission of 100% current to the electrode.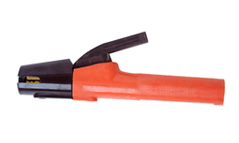 KROWN ELECTRODE HOLDERS 'K' SERIES
KROWN ELECTRODE HOLDERS 'K' SERIES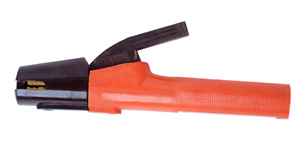 Product Code: K Series
Description: Electrode Holders Model K Series


Code
Duty Cycle
A 35%
Duty Cycle
A 60%
Cable Size mm2
Electrode Size mm
EH-K-200
200
150
25-35
2.5 - 4.0
EH-K-400
300
250
50-70
4 - 6.3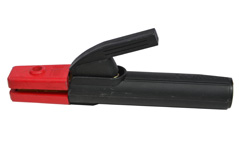 EXCLUSIVE ELECTRODE HOLDERS 'L' SERIES
EXCLUSIVE ELECTRODE HOLDERS 'L' SERIES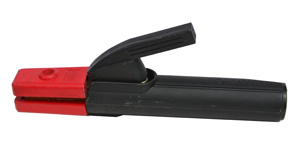 Product Code: L SERIES
Description: Model L


Code
Duty Cycle
A 35%
Duty Cycle
A 60%
Cable Size mm2
Electrode Size mm
EH-L-200
200
150
25-35
2.5 - 4.0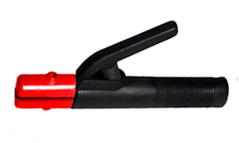 POPULAR ELECTRODE HOLDERS 'P' SERIES
POPULAR ELECTRODE HOLDERS 'P' SERIES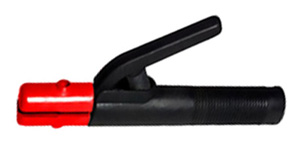 Product Code: P SERIES
Description: popular model


Code
Duty Cycle
A 35%
Duty Cycle
A 60%
Cable Size mm2
Electrode Size mm
EH-P-150
150
100
16-25
2.0 -3.2
EH-P-200
200
150
25-35
2.4 - 4.0
EH-P-300
250
200
35-50
3.2 - 5.0
EH-P-400
300
250
50-70
4.0 - 6.3
EH-P-600
400
300
70-95
5.0 - 8.0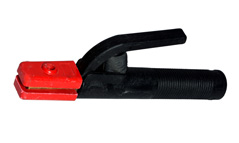 FALCON ELECTRODE HOLDERS 'F' SERIES
FALCON ELECTRODE HOLDERS 'F' SERIES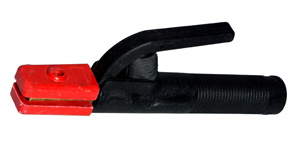 Product Code: F SERIES
Description: falcon model


Code
Duty Cycle
A 35%
Duty Cycle
A 60%
Cable Size mm2
Electrode Size mm
EH-F-200
200
150
25-35
2.4 - 4.0
EH-F-300
250
200
35-50
3.2 - 5.0
EH-F-400
300
250
50-70
4.0 - 6.3
EH-F-600
400
300
70-95
5.0 - 8.0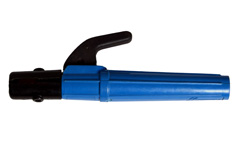 PRAGMA STYLE ELECTRODE HOLDERS 'PR' SERIES
PRAGMA STYLE ELECTRODE HOLDERS 'PR' SERIES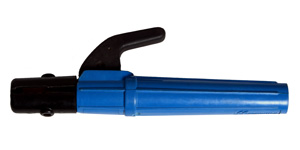 Product Code: PR Series
Description: PRAGMA STYLE


Code
Duty Cycle
A 35%
Duty Cycle
A 60%
Cable Size mm2
Electrode Size mm
EH-PR-200
200
150
25-35
2.4 - 4.0
EH-PR-400
300
250
50-70
4.0 - 6.3
EH-PR-600
400
300
70-95
5.0 - 8.0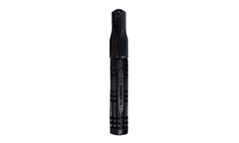 MYKING STYLE ELECTRODE HOLDERS 'M' SERIES
MYKING STYLE ELECTRODE HOLDERS 'M' SERIES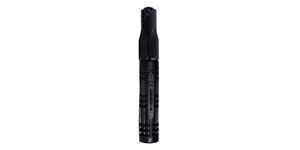 Product Code: M Series
Description: MODEL M MYKING STYLE EXCLUSIVE


Code
Duty Cycle
A 35%
Duty Cycle
A 60%
Cable Size mm2
Electrode Size mm
EH-M-200
200
150
25-35
2.4 - 4.0
EH-M-450
300
250
50-70
4.0 - 6.3
EH-M-600
400
300
70-95
5.0 - 8.0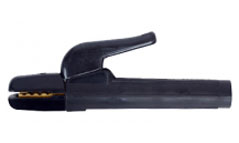 SAMSON STYLE ELECTRODE HOLDERS 'S' SERIES
SAMSON STYLE ELECTRODE HOLDERS 'S' SERIES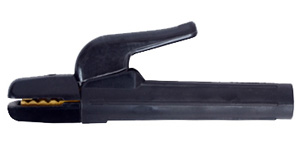 Product Code: S Series
Description: SAMSON Style Electrode Holder


Code
Duty Cycle
A 35%
Duty Cycle
A 60%
Cable Size mm2
Electrode Size mm
EH-S-200
200
150
25-35
2.4 - 4.0
EH-S-300
250
200
35-50
3.2 - 5.0
EH-S-400
300
250
50-70
4.0 - 6.3
EH-S-600
400
300
70-95
5.0 - 8.0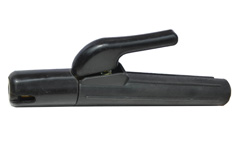 OPTIMUS ELECTRODE HOLDERS 'O' SERIES
OPTIMUS ELECTRODE HOLDERS 'O' SERIES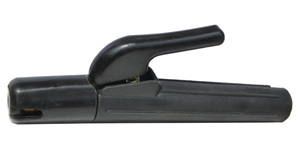 Product Code: O Series
Description: MODEL O OPTIMUS STYLE


Code
Duty Cycle
A 35%
Duty Cycle
A 60%
Cable Size mm2
Electrode Size mm
EH-O-300
250
200
35-50
3.2 - 5.0
EH-O-400
300
250
50-70
4.0 - 6.3
EH-O-600
400
300
70-95
5.0 - 8.0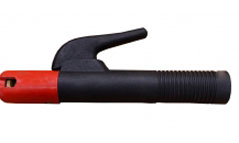 OPTIMA ELECTRODE HOLDERS 'OP' SERIES
OPTIMA ELECTRODE HOLDERS 'OP' SERIES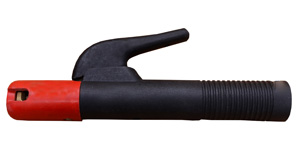 Product Code: OPTIMA MODEL OP Series
Description: Optima Design


Code
Duty Cycle
A 35%
Duty Cycle
A 60%
Cable Size mm2
Electrode Size mm
EH-OP-300
250
200
35-50
3.2 - 5.0
EH-OP-400
300
250
50-70
4.0 - 6.3
EH-OP-600
400
300
70-95
5.0 - 8.0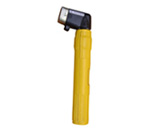 TWISTY ELECTRODE HOLDERS 'T' SERIES
TWISTY ELECTRODE HOLDERS 'T' SERIES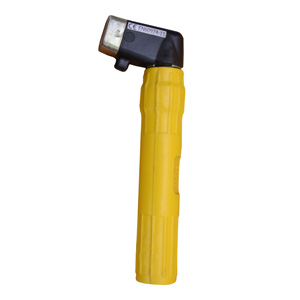 Product Code: T SERIES
Description: TWISTY MODEL


Code
Duty Cycle
A 35%
Duty Cycle
A 60%
Cable Size
mm2
Electrode Size mm
EH-T-200
200
150
25-35
2.4 - 4.0
EH-TY-400
300
250
50-70
4.0 - 6.3
EH-TR-400
300
250
50-70
4.0 - 6.3
EH-T-600
400
300
70-95
5.0 - 8.0
HOBBY ELECTRODE HOLDERS 'H' SERIES
HOBBY ELECTRODE HOLDERS 'H' SERIES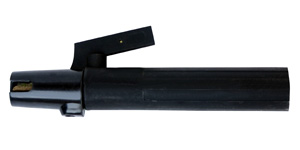 Product Code: H Series
Description: Hobby Model


Code
Duty Cycle
A 35%
Duty Cycle
A 60%
Cable Size
mm2
Electrode Size mm
EH-H-200
200
150
25-35
2.5 - 4.0